I didn't have high hopes for a time lapse today, as the sky was pretty clear with just a bit of haze to the East. I went to the marina, hoping maybe something a marine layer or something would surprise me. I was right, and the time lapse wasn't worth sharing, but I found a pretty cool spot to use in the future.



Glad I brought my sunglasses, it wasn't dark for long.




There's still a few herons hanging out where they recently hatched. I sent this photo to
lisaloopner and she said these might be the last few of the babies who are reluctant to leave.




I'm really amazed I managed to get such a good video of this, they were really darting around.



There's such a great view of the Olympics from down there, but of course you can't get a very good photo.




I stopped to get a photo of these droplets and found a little snail!




A guy walking the other direction up ahead of me stopped and took a photo. I glanced over to see it was a seal he spotted!



Another nice bird-related moment I didn't plan.



Pretty squares.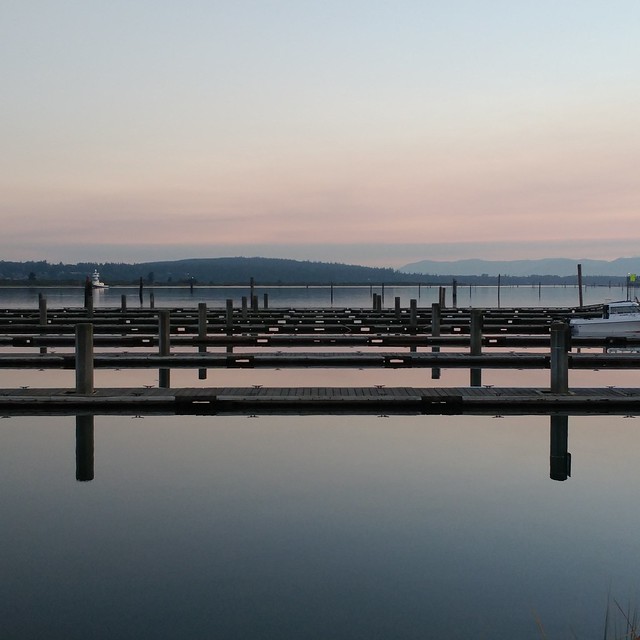 After the Podo charged again for a while, I set it up facing the back yard on a one-minute interval. Mainly as a test to see if the one-minute interval is still working, but also because it's been a while since I did that. Fingers crossed!